When 19-year-old Australian actress Olivia Deeble arrived in Los Angeles for pilot season, she discovered two things: most people couldn't determine if her accent was English or Australian, and she seemed to be playing the same few roles in every project she auditioned for.
Olivia tells TV WEEK that "Australian film, television, culture, music, and art don't have enough representation or comprehension worldwide."
"It was strange for me to be a young Australian actor in America with no one knowing I was English or Australian."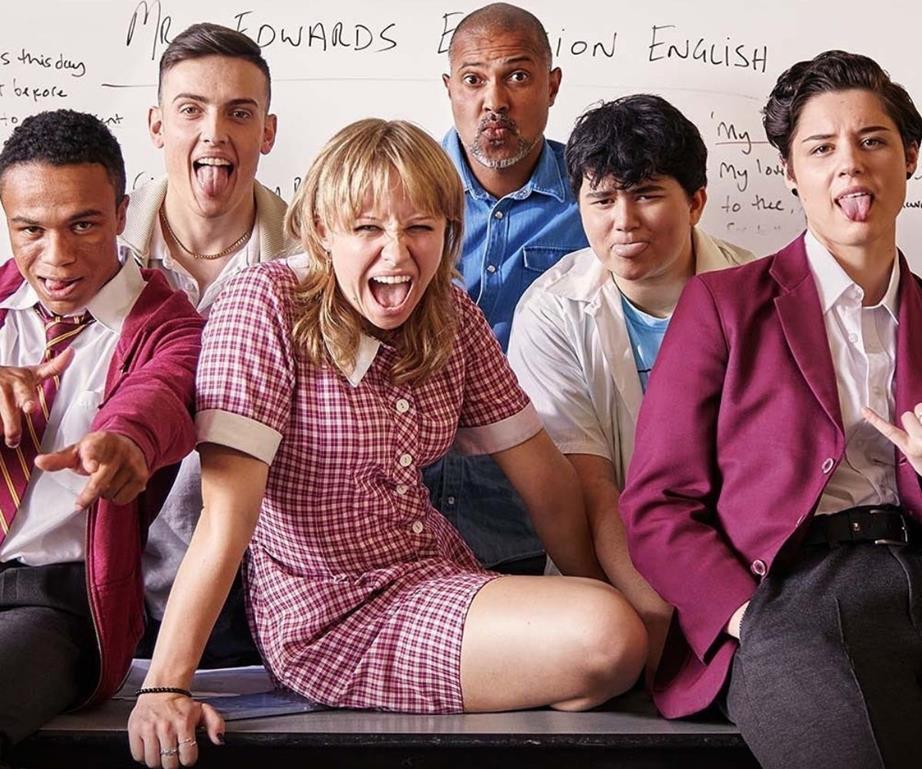 As she thought about her experience, she realised that the lack of young, dynamic, and realistic characters in these shows wasn't due to a lack of effort; it was due to the incorrect individuals writing them.
"No one my age was writing for our target audience. And no one was capturing the actual essence of the Australian experience "She clarifies. "High school in Australia is very different from high school in the United States or the United Kingdom. I wanted to present that narrative in order to bridge the divide between mainstream media and young people who are developing these things."
Luka Gracie, a trans non-binary actress and filmmaker, was her best friend and collaborator, and the two began interviewing their friends and writing a show that would resonate with generation Z, matching the genuine Australian high school experience today.
While the former Home and Away actress felt at ease in front of the camera, stepping into a production role was a challenge and a risk.
Thankfully, she had a strong support structure in the form of her mother, Kate Gorman, director and producer, and aunt, Charmaine Gorman, producer, who believed in Olivia and More Than This from the beginning.
"Having these wonderful, experienced adults come together because they believed in me and believed it was something they wanted to be a part of was the nicest part," she adds.
"Production was extremely difficult, and it made me realise how much effort went into it. As an actor, you arrive on set, deliver your lines, and then leave. I was actively involved. I'd sit on set even if I wasn't filming since I could assist anyone with line questions. I was really proud of myself for taking the initiative and doing it."
Olivia is now balancing her studies of English language and media with creating season two of More Than This. But that doesn't rule out the possibility of a Home and Away reunion for the growing star.
She admits, "I'll always be a little bit open." "I adore the cast and crew, and I would be thrilled to see Rafi return. It depends on what the rest of the bay is up to."