As her character on Home and Away struggles with a daunting health challenge, actress Georgie Parker says that owing to a health condition of her own, she ensures that fitness is a non-negotiable priority in her hectic schedule.
"I have to take after my back since I have scoliosis therefore I swim a lot. I work out at the gym and do severe Pilates. Parker, 56, tells WHO that doing all of this keeps him healthy, balanced, and sane. "My health is really important to me."
Parker tells WHO all about her character's difficult choice, her ambitions for continuing on the show, and how she and her family have been closer than ever in the past year, ahead of this year's Home and Away finale.
In the season's closing episodes, how did you feel about your character Roo coping with a kidney transplant storyline?
This tale piqued my interest, and I was eager to get started. I hadn't worked on a finale narrative arc in a few years, so it felt great to be a part of the huge cliffhanger! I was ecstatic to learn that Roo might be donating a kidney to her mother, Martha [Belinda Giblin], despite their tumultuous relationship, because I believe it's critical to raise awareness about organ donation.
What did you do to prepare for the plot?
A buddy of mine gave a kidney to her sister around ten years ago. She had to get really fit in order to accomplish it, and it was both physically and emotionally demanding. In Roo's narrative, we don't get into that much detail, but I definitely leaned on my friend's experience to aid me.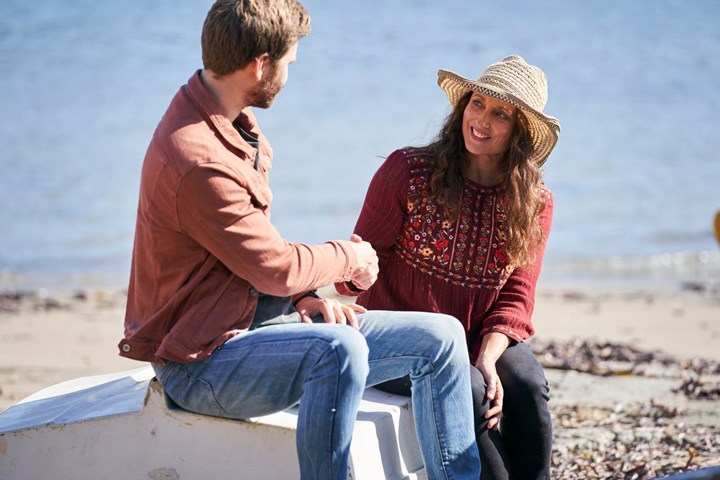 Next year will be your 12th year on the show. Do you intend to stay in the Bay for the foreseeable future?
Yes, in fact, I do. When I first started working on the programme in 2010, I had no idea how long I'd stay. My only plan has always been to be able to do theatre every year as well. So when I first started this position, I inquired whether that was allowed, and Channel Seven was really kind in enabling me to do so. So, despite the fact that I've been on Home and Away for over 12 years, I still feel like I've had time to do other things.
What makes this job unique to you?
Since I was 23 and on A Country Practice, I've worked with most of these folks [off-camera]. There's something unique about the family you form when you work 13-hour days with the same individuals. I really spend more time with them than I do with my own family! Ray Meagher and Emily Symons, as well as the rest of the cast, are two of my favourite people to work with. So I'll stay in the Bay as long as I'm pleased and feel that Roo is contributing.
How do you spend your time at home?
It's a really happy and creative family. Steve [Worland], my spouse, is a writer, and Holly, my daughter, is an artist. Due to COVID, we've all been at home together for the past two years, and while it's been a difficult period, it's also been a wonderful time spent as a family.
During the recent lockdowns, did you binge-watch TV?
Yes, we binge-watched a bunch of documentaries, and my husband and I eventually finished Yellowstone, and Holly and I finished Game of Thrones.
You noted that exercising benefits both your mental and physical health. Have you ever considered skipping a day?
No, I have to get up and exercise every day or I'll be in too much agony. To help manage my severe scoliosis, I've had to exercise every day since I was in my 20s.
Has it gotten any better in terms of treatment?
Yes, but I have a 77-degree curvature in my spine, which is rather large, and as a result, I've lost nearly 10cm in height over the years. My pelvis was out of position, so I got a hip replacement. I'll almost certainly need spinal fusion, which will drastically alter the way I move. So I'm just trying to stay on top of things as best I can right now, and I'm thankful that I know how to assist myself.
What are your expectations for the year 2022?
To be healthy and happy, as well as to continue to be happy at work. I'm crossing my fingers that something spectacular happens for Roo! Cameron Daddo's appearance on the show was one of my favourites. We had a great time working together, and I'd love for him to come back to the Bay!