The much-anticipated TV drama Last King of the Cross, directed by John Ibrahim, is currently in production.
Lincoln Younes, who will play the nightclub owner, was spotted filming scenes for the upcoming season in Sydney on Monday.
As he recorded sequences with co-star Callan Mulvey, the former Home and Away heartthrob appeared sombre.
Lincoln was dressed in a black T-shirt and dark pants, which was one of John's defining looks.
The 10-part documentary will follow the Ibrahim brothers, John and Sam, who are well-known in the Kings Cross nightclub sector.
The series might also focus on crucial episodes in John's life, such as his survival of a near-fatal stabbing and later assassination attempts.
According to sources close to the project, John, who was'very fussy' about the actor playing him, was impressed with Lincoln's acting talent as well as his dark complexion and light eyes.
The Lebanese-born businessman moved to Australia with his family as a teenager before opening his first nightclub at the age of 19.
He's been dating model Sarah Budge since 2015, when he met her after purchasing the Potts Point property where she owned a restaurant.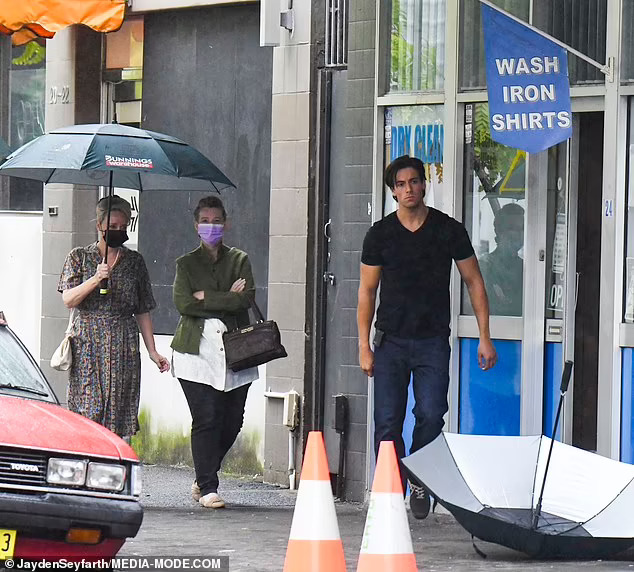 Last August, the couple welcomed their first child together.
Elvis' birth was verified by a friend of the couple to Daily Mail Australia in early September, and the kid is believed to have come on August 31.
John has two more children from previous relationships: a grown son named Daniel and a seven-year-old daughter with a long-time acquaintance.