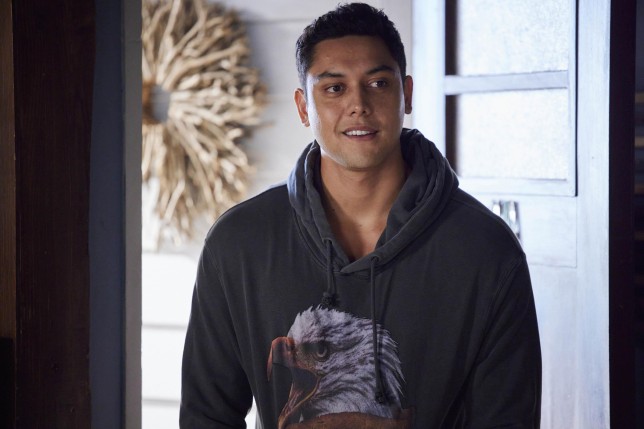 Nikau (Kawakawa Fox-Reo) has recently completed his training as a lifeguard and is now assisting John (Shane Withington) in keeping the Bay safe. Meanwhile, Bella (Courtney Miller) has been attempting to establish herself as a freelance photographer, and she is overjoyed when John accepts her offer to do marketing shots for the club.
When Nikau arrives for his shift, John informs him that he will be patrolling on his own owing to a staffing shortage. When it's only his second day, he doesn't feel ready to tackle it alone, but John assures him that he has faith in his talents.
Later, while working, John observes Nikau and finds that he appears uncertain. He promises Nikau that he will be there for him if he needs anything. Bella starts shooting pictures, but then a jogger arrives out of nowhere and collapses in front of them. Nikau switches to lifesaving mode and begins CPR drills automatically.
As a mob forms behind them, John comes silently behind them, but does nothing because Nikau has it under control. Bella is photographing the situation as it develops, and Nikau is operating on autopilot until the man regains consciousness. Bella reminds him of what just happened as the ambulance arrives: he saved a man's life.
Bella and John are overjoyed that Nikau's lifeguard training has paid off, but he appears numb and taken aback. He keeps insisting that all he did was what he was instructed to do. When Bella is going through the photos she took on the beach, his mood quickly changes back at the Surf Club.
When Nikau sees a photo of John standing behind him while performing CPR on a jogger, he realizes that his mentor did not assist him. He lashes out at John, demanding to know why he didn't help him when he needed it the most.
John is perplexed, claiming that Nikau had everything under control, but Nikau claims that he felt alone when someone was dying and storms off, refusing to finish his shift.