Fans of Home and Away haven't been kind to newbie Theo, but actor Matt Evans thinks it indicates he's doing a good job.
Theo was first introduced in September of last year, when he arrived in Summer Bay seeking sanctuary with his Aunt Leah (Ada Nicodemou) after his father ejected him from the family's auto shop for cheating consumers by selling them shady insurance plans.
However, while Leah was eager to give the child a second opportunity, he didn't appear to be seeking for a new beginning and has been attempting to separate Ryder (Lukas Radovich) and his girlfriend Chloe (Sam Barrett).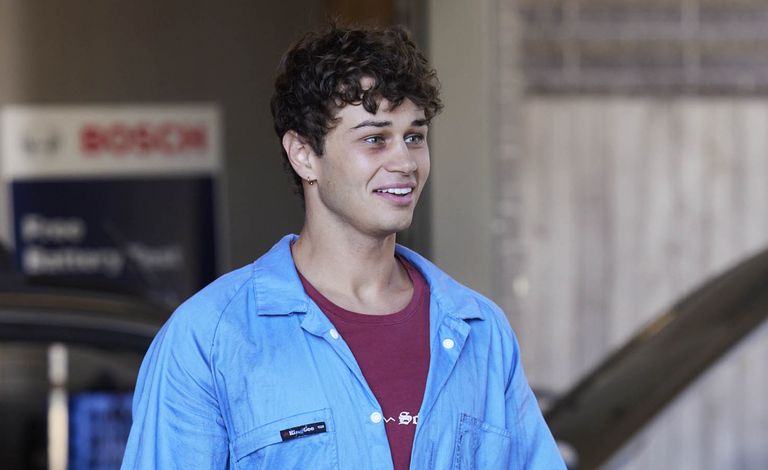 "Shane Withington (who portrays John Palmer) told to me yesterday that I played the role just a little bit too well," Evans said of portraying the bad boy and the fans' reaction to his portrayal.
"I think I've always been a bit of a joker, a clever alec, so that type of thing comes easy to me," he told Stuff in New Zealand. "It's been fun playing the bad guy because the fans don't always enjoy it, especially when you initially walk on and get everyone worked up."
"Theo is a tremendously entertaining character to play and it provides you an opportunity to do things that you would never do in real life," he says of his experience.
Last year, the actor competed on The Voice Australia, which provided him with the strong skin he needed to deal with critical feedback regarding his role.
"They're enraged with the character, not with me. I have to distinguish between the two, and many of the cast members on the show say things like, 'If they don't like you, that means you're doing your job,' since they're not intended to like you right away."
Evans teased what's to come for his character, saying that he hopes people will begin to appreciate him shortly.
"There are still some secrets to be revealed. There's more to his connection with his father, and he's attempting to conceal some events."
"There's something he has to work out, and once he does, he'll be a completely different guy," he said.