Over the years, it's grown more usual for Home and Away cast members to have off-screen romances that keep die-hard viewers on the edge of their seats.
While some relationships don't last and end up as little more than a behind-the-scenes flirtation, Luke Mitchell and Rebecca Breeds, who were fan favourites in previous seasons, have become one of the show's biggest success stories.
Luke and Bec's love storey is one of the nicest we've seen come out of the Bay, twelve years after falling in love on set and eventually marrying and moving to the US.
Take a look at the couple's most significant relationship achievements.
In 2009, the pair met on the set of Summer Bay and fell in love. From 2009 to 2013, Luke, 36, played local charmer Romeo Smith, and from 2008 to 2012, Rebecca, 34, played passionate free spirit Ruby Buckton.
Summer Bay's golden couple, along with their gorgeous dog Alfie, have relocated to the United States.
Luke previously stated that his experience on Home and Away was "very special" since he fell in love with Bec.
"We certainly spent the majority of our time together on the show. And when I eventually finished, we were engaged, married, and relocated to another country "he stated
After coming to the United States, Luke thanked Bec with assisting him in achieving worldwide success.
"Without Bec, I don't think I could have accomplished what I have worldwide. I'm a very fortunate man "In 2019, he told TV WEEK.
Bec and Luke first met in 2009 at a housewarming party for a mutual acquaintance. Luke had recently relocated to Sydney for his role on Home And Away, while Rebecca was already filming the show on the beautiful Palm Beach.
"I had the impression that I already knew him. We had the distinct impression that we had shared another life together "she had earlier stated of their first encounter.
After meeting at a mutual friend's house and falling in love on the set of Home and Away, Bec stated of Luke, "I knew immediately after the party that what I had with Luke was that soulmate thing."
In 2013, the pair married in a beautiful event at Kangaroo Valley Bush Retreat in NSW.
In front of 70 of their closest friends and family, they exchanged passionate vows that they had written themselves.
"Love, not fear, will guide me. I'll look after you, support you, honour you, listen to you, and motivate you… and I will love you unconditionally for the rest of my life, "Read Luke's wedding vows to Bec.
Bec's wedding vows to Luke were, "I will be your greatest supporter and encouragement, holding your hand and cheering you on through everything."
"I'm going to try to see the positive side of things. As the head of our family and household, I shall trust and respect you. Everything else will take a back seat to our relationship. I'll accompany you into the wilds of this world, and I'll be your safe haven of love when you travel to the next world and beyond."
Following months of suspicion about their relationship, the couple finally acknowledged they were dating in 2010.
Luke and Bec are one of the most successful Home and Away couples, both in terms of their relationship and the lucrative acting jobs they've landed since their time on the programme.
The happy couple's combined 830,000 Instagram followers see their love-filled photos on a regular basis.
Bec wrote: "To honour our eighth wedding anniversary earlier this year, I shared a loved-up selfie of the couple together." "8 years old. You are the most wonderful thing that has ever occurred to me. Into the unknown and beyond 💫"
Throwback! In 2010, a year after going public with their romance, Bec and Luke attended the WHO 'Sexiest People' Party.
"'Valentine's Day is celebrated every day 🎶' @lukemitchell17 I adore you even more 💕💕💕" To commemorate Valentine's Day, Rebecca captioned this retro travel photo.
The couple enjoyed a game of putt putt golf on Valentine's Day.
"Nothing says "passion" quite like a serious game of Putt-Putt… 😎⛳️ Happy Valentine's Day, lovers!! ❤️" This photo was captioned by Luke.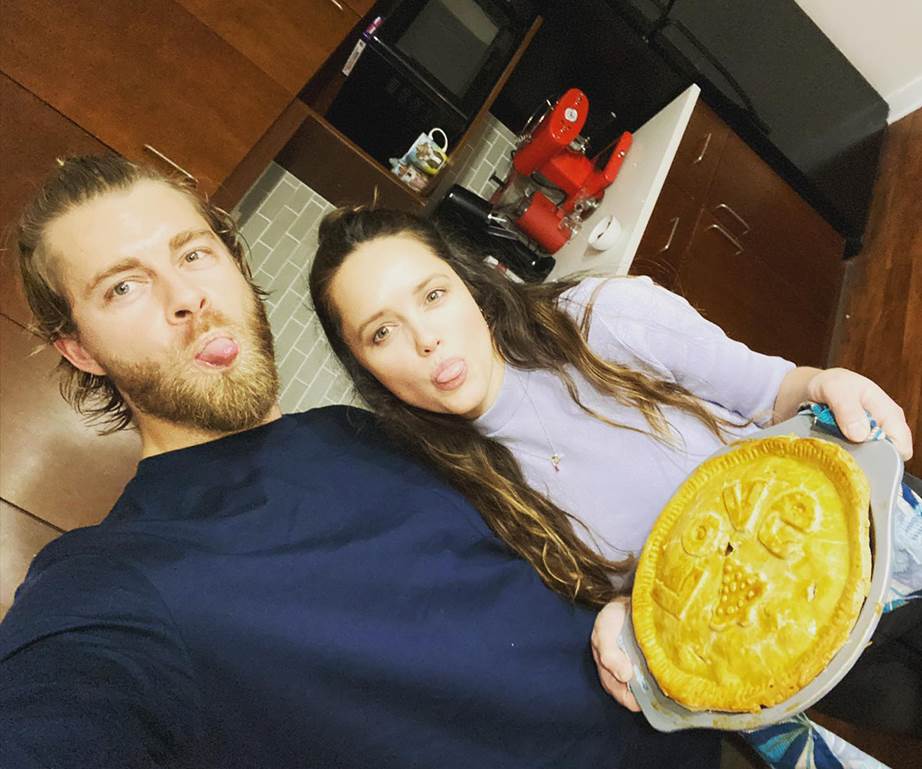 Couples who bake together stay together, as Rebecca and Luke demonstrate!
Luke rang in the new year with this cute shot.
The couple often makes the most of their free time together, and they recently went to a winery in Santa Ynez, California. "Isn't it wine?" In the caption of this post, Luke made a joke.
Here's to many more years of wonderful togetherness!