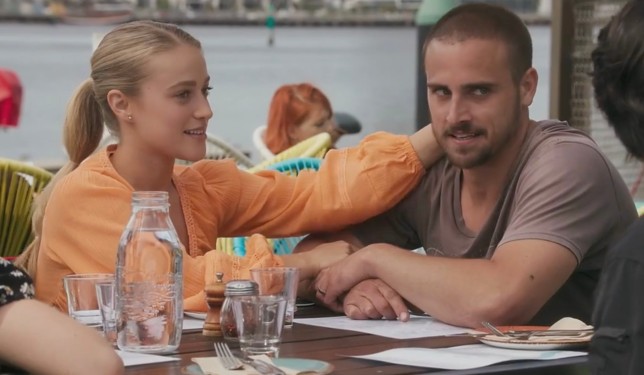 In Neighbours, Roxy Willis (Zima Anderson) and Kyle Canning (Chris Milligan) confessed that they want to start a family.
During Wednesday's (February 23) episode of the Channel 5 serial drama, the popular pair, who just married, paid a visit to Terese (Rebekah Elmaloglou).
Terese was spotted discussing Leo Tanaka's (Tim Kano) choice to give baby Abigail to David (Takaya Honda) and Aaron Brennan (Matt Wilson) with Chloe Brennan (April Rose Pengilly), which triggered debate regarding Roxy and Kyle's baby plans.
Terese assumed that because the happy couple had only been married, they wouldn't be thinking about raising a family, but Roxy quickly debunked that idea, admitting that she and Kyle are in fact starting the process.
'With a big grin on her face, we've already begun on getting the [baby] ball moving!' she remarked.
'We're ready to go, everything's in place, Kyle had his first check-up since treatment and everything came back positive, so it just feels right!'
Roxy claimed that she had scheduled an appointment in the city for their IVF treatment on the day in question, which she and Kyle attended.
After that, she met up with Chloe and Leo to talk about how the appointment went, and it's safe to say they were overjoyed.
'It was great!' she screamed, tears streaming down her cheeks as she and Kyle battled to wipe the joy off their faces at the idea of becoming parents.
'We're going to have a kid!' she exclaimed, while Kyle joked that they might have 'two, three, or four!'
Leo, on the other hand, found it difficult to listen to their joyous news, considering his grief over Britney Barnes' (Montana Cox) death.